Want to see the Bolshoi Ballet? You don't have to travel to Russia.
The company is engaged in an series of broadcasts into movie theaters, in collaboration with the distributor Pathe Live. Coming up on April 9 is the Moscow company's new production "A Hero of Our Time," a Russian novel on stage if there ever was one. For information about where to watch in your area, go to www.pathelive.com.
Here's a look at the legendary company in four extremely different ballets in its 2016-2017 broadcast season.
Happy Prince, With Friends
The Bolshoi Ballet is known for large-scale productions of the classical ballets, such as "Swan Lake." In this classic pas de trois, the prince, Denis Rodkin, dances happily at his birthday party before he falls in love with the White Swan — and is later tricked by her alter ego, the Black Swan.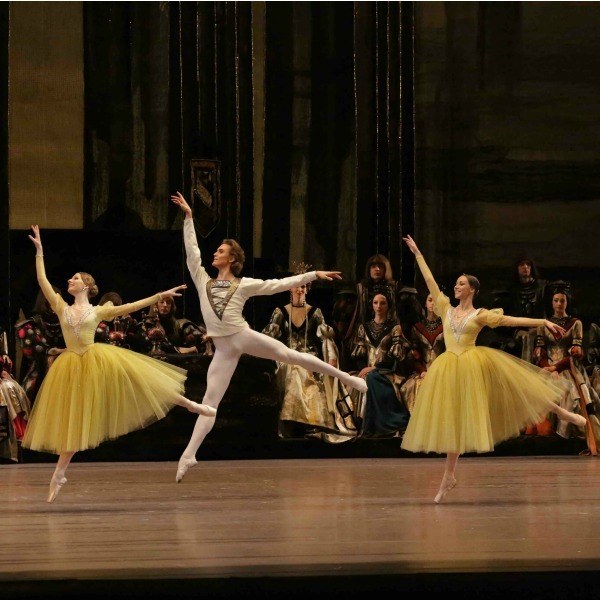 Damir Yuysupov