It's tough being a ballerina, and these dads got to see exactly how hard their kids work in ballet class.
Philadelphia Dance Center celebrated Valentine's Day with their little ones with a Daddy Daughter Valentine's Ballet Class at the local Pennsylvania studio.
Little did they know, more than 10 million people (and counting!) would end up watching their video in just a day's span since the studio posted it on its Facebook page.
Dancing to "Waltz of the Flowers" from Tchaikovsky's "The Nutcracker Suite," fathers were leaping, turning and plié-ing across the floor in what turned out to be a hilarious video.
Some dads even went full on ballerina and donned tutus for the occasion.
Here are some other Amazing Daddy Daughter Dances you should check out:
Pajama Party to Justin Timberlake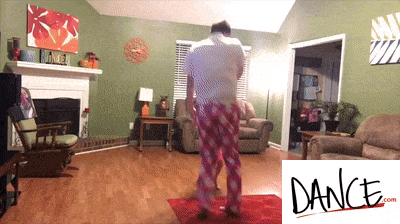 This 6-year old and her dad are dancing to Justin Timberlake's "Can't Stop the Feeling."
RECOMMENED ON DANCE.COM