Imagine a "Dance Moms" world without Abby Lee Miller or the melodramatic moms. Well, there's finally a universe without the demanding dance teacher or her dreaded pyramid. And it comes in the form of a mobile video game: "DANCE MOMS: RISING STAR.
Available on iOS and Android for $2.99, the game allows you to virtually be part of the Junior Elite Competition Team competing around the country. Users can play as their favorite character or create a new one who will battle against Kendall, Nia, Kalani, Chloe and Brynn, MacKenzie, and Maddie (yes, still in the game, despite leaving the show after six seasons) "to become the best dancer in the country" before nationals.
Dance.com made a handy tutorial for the app, which is comprised of mini games including warm-up, solos, group dances and versus challenges, plus video clips from the show between game play.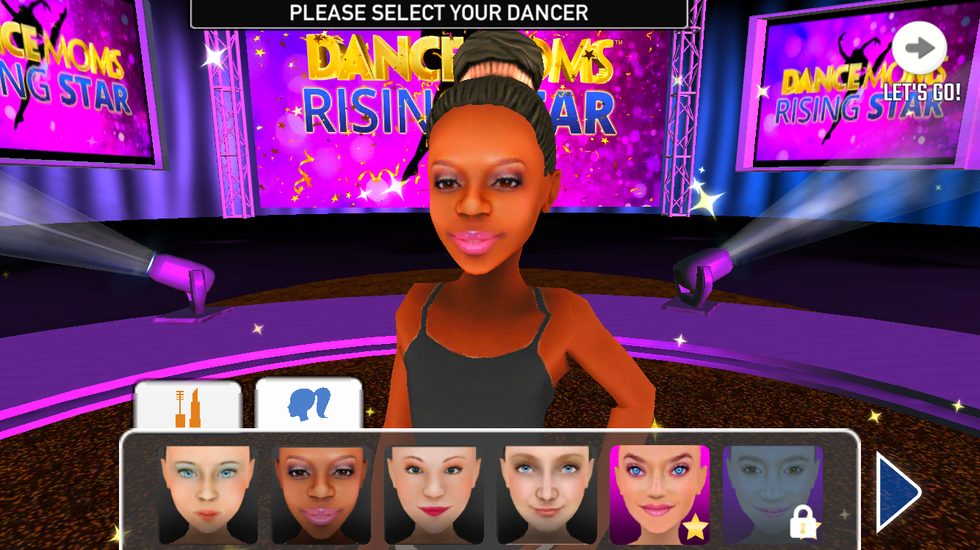 A&E Lifetime Networks
First things first: You have to pick a dancer. While some are definitely supposed to be characters on the show, some of the selections are random dancers. After all, this game is called "Rising Star." You can change dancers later and compete as the "Dance Moms" girls themselves.