Yoga teachers are always saying "Breathe!" So are dance teachers, who see too many young dancers hold their breath while focusing on complicated choreography.
But the dancers in this story need to hold their breath: They're performing underwater. And their routines are not only full of grace and complex movement, but are oddly satisfying to watch.
We don't know how these dancers managed these feats, but they're up to some seriously challenging dance under the sea. Or in pools. Either way, we're impressed.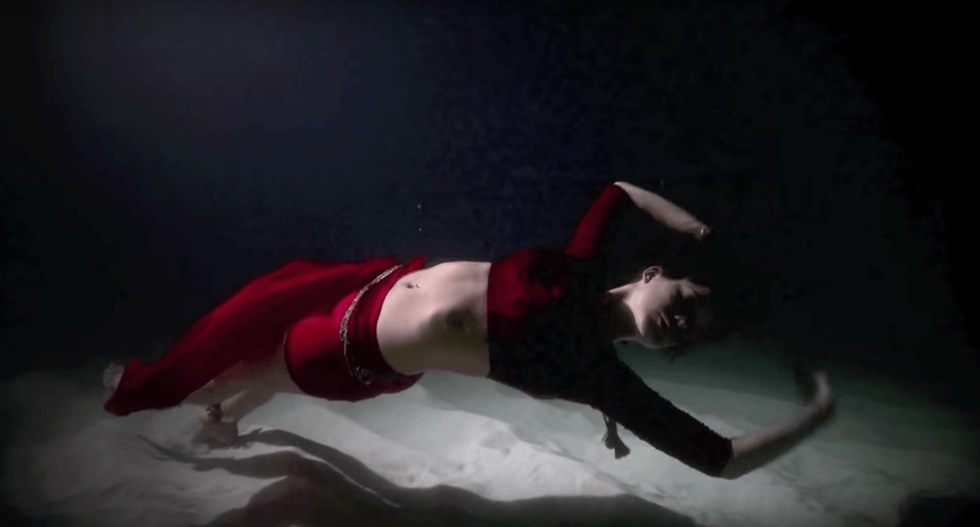 YouTube/Ocean Spirit Mauritius
In this documentary, "Ocean Consciousness," for diving company Ocean Spirit, a contemporary dancer tackles an underwater routine to raise awareness about preserving the ocean. Watch it here.