There's something for everyone in this week's dance videos - fluid Cuban hips, a sophisticated lyrical routine demanding repeated viewing, some stripper action, and bobbing blobs of light that made us jump out of our chair! As disparate as their styles may be, each of these clips serves as proof that if it's done well, dance can be the defining element that makes a music video succeed.

Pitbull & J Balvin - Hey Ma ft. Camila Cabello (Spanish version)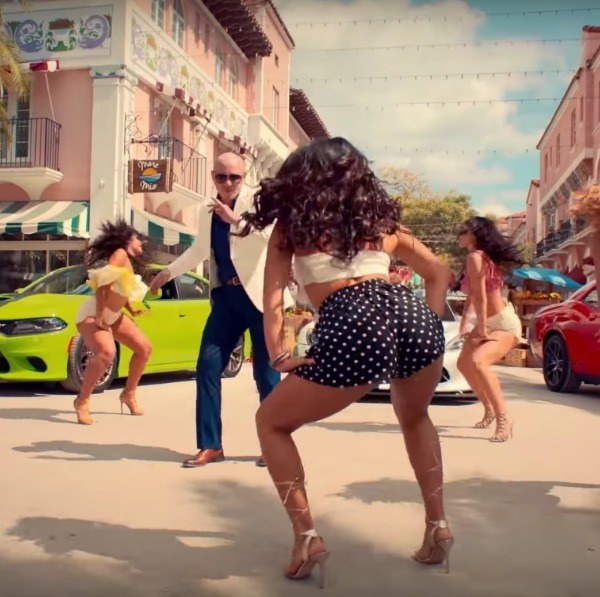 YouTube/Warner Music En Español
The video for this uptempo track from next month's "The Fate of the Furious" movie packs the starpower of all three musical artists, plus Vin Diesel & Michelle Rodriguez hanging around their Miami fiesta for good measure. A circle of female dancers surrounds Pitbull as he begins his verse, and they rock some serious Cuban hip motion. They add fluid arm movements and sensual self-caresses as they trade positions around him, and it's a very sexy effect. For the Fifth Harmony defector's verse, the infectious groove spreads to swarms of extras as a full-on street party erupts - with couples dancing salsa, a bevy of Carnivale-style costumed dancers surrounding Pitbull and mucho freestyling from everyone else. The celebratory clip could be ubiquitous by summer. Watch here.