When your jam comes on, it's impossible to stay still. The 50 songs below — presented in random order — are just a start.
50. OutKast, "Hey Ya"
OutKast ruled the radio with this 2003 hit. And at that time, people still knew what it meant to "shake it like a Polaroid picture." (Would that lyric even work now?) We'll never know what grooves we could have been dancing to from Outkast: After they broke up, their solo careers never quite matched the pop brilliance of "Hey Ya."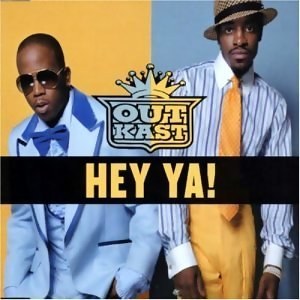 This wonderful button will deliver Dance.com stories to you on Facebook