The only thing more iconic than a television show are the characters themselves.
And the stars of these shows not only stole our hearts with their quirky quips and playful personalities, but they've also danced their way into our memories.
Just as memorable as dances in movies, these beloved TV characters made quite the impression when they busted a move on the small screen.
And these aren't just dances that happened during an episode or two. These signature moves, whether scripted or spontaneous, have stood the test of time — one was even first performed almost 50 years ago! Not to mention, these iconic moves have also earned themselves infamous names of their own.
Click through to see our favorite TV stars' dance moves!
Fonzie's "The Fonz" (Happy Days, 1974-1984)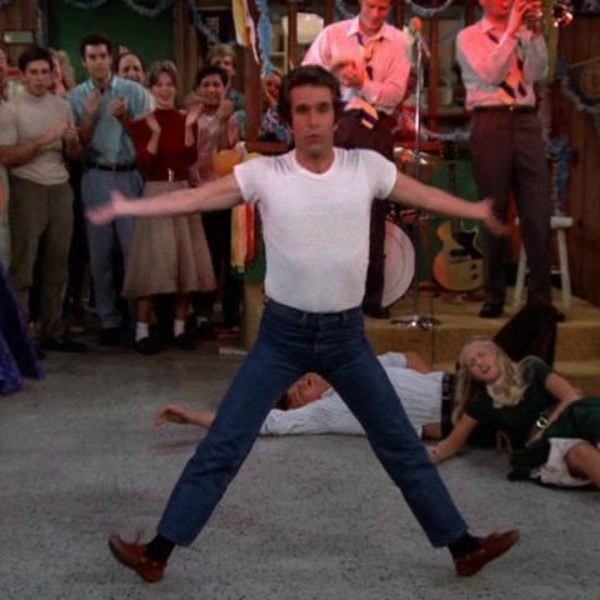 YouTube
Along with his signature catchphrase and thumbs up, did you know The Fonz actually had his own dance? Actor Henry Winkler danced not once but twice in "Happy Dance." The first time was during a dance marathon where he debuted some very "Saturday Night Fever" moves. He also danced with several women at a show, coining his own dance called "Do The Fonzie."
Steve Urkel's "The Urkel" (Family Matters, 1989-1998)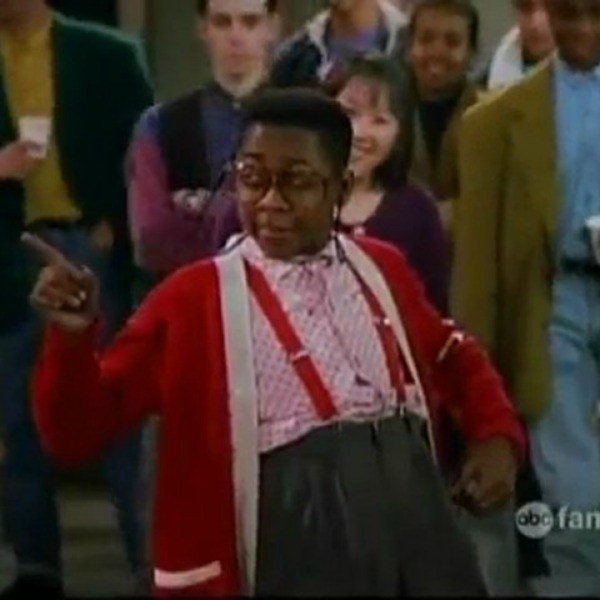 YouTube
"It's better than Elvis," actor Jaleel White declared while singing the tune to his "Urkel Dance." The beloved nerdy character came up with his own dance during the second season of "Family Matters" while at a school dance. With his signature threads — suspenders, pants up to his eyeballs, cardigan and dorky glasses — Urkel had even the popular kids at school dancing and snorting.
Adam West's "The Batusi" (Batman, 1966-1968)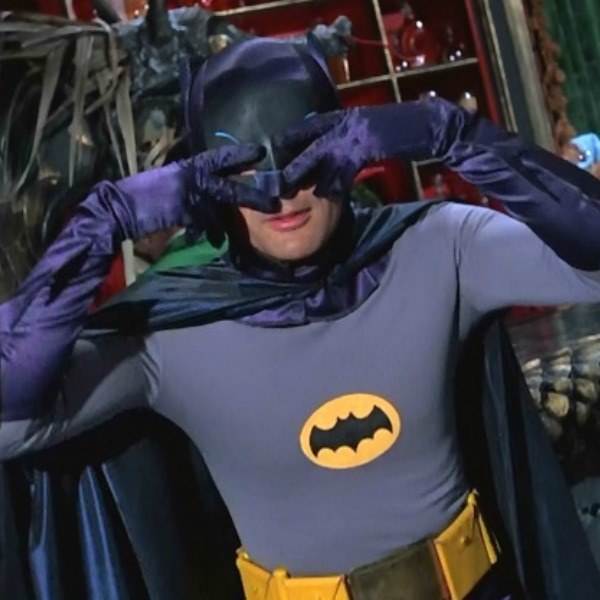 YouTube
The original Batman, Adam West, started a national craze that still exists today when he did the "Batusi" on the 1960's TV show. Based off the popular dance of the decade, the "Watusi," West first performed the dance on the series as a satire to the teenage trend. Now, it's legendary. Fans still ask West, who is almost 90 years old, to do the "Batusi." Fun fact: While West insists he created the move on his own, famed dance instructor Arthur Murray has also claimed ownership of the "Batusi."
The Bluth Family's "Chicken Dance" (Arrested Development, 2003-2006, 2013)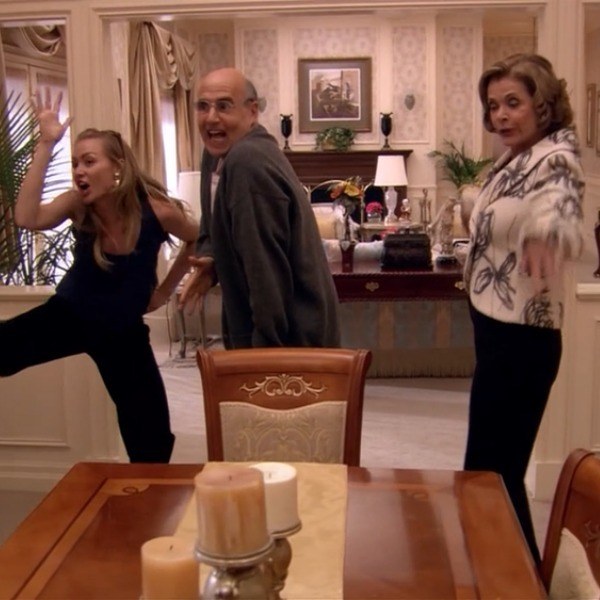 YouTube
Just when we thought the Bluth family couldn't get any more weird, the stars of "Arrested Development" did the "Chicken Dance." But it wasn't the same chicken dance done as cheesy dances or weddings. This is some bizarre stuff. Each family member has their own interpretation, too, mostly used to mock others in many episodes.
Elaine Benes' "The Elaine" (Seinfeld, 1989-1998)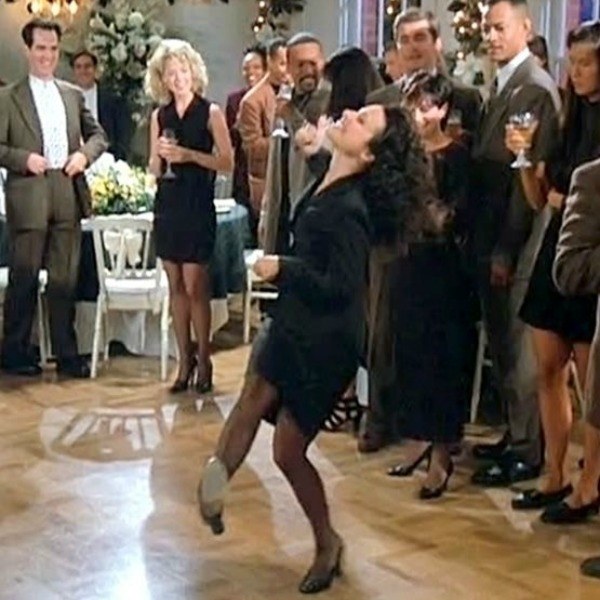 YouTube
"Sweet fancy Moses!" That's pretty much all George Costanza could say when he saw Elaine's spastic dance at a party on "Seinfeld." In season 8, Julia Louis-Dreyfus' character busted out what she thought was a way to get everyone dancing, except they just ended up staring. The moment Jason Alexander's character described as "a full-body dry-heave set to music" will go down in TV comedy history.
Carlton Banks' "The Carlton" (The Fresh Prince of Bel-Air, 1990-1996)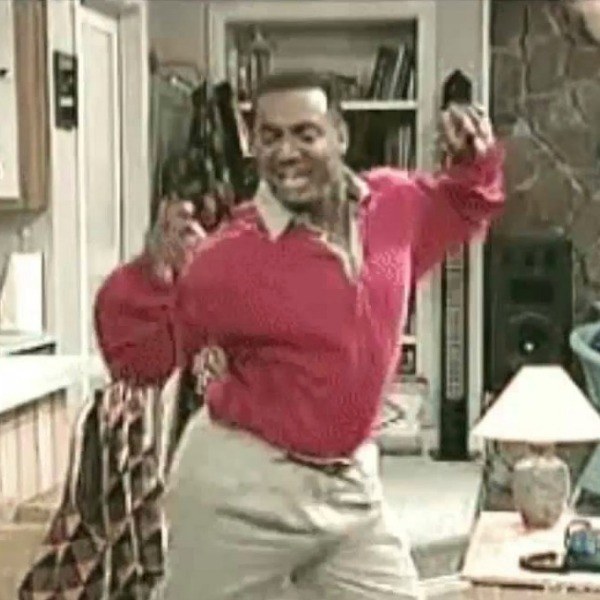 YouTube
This list could not be complete without "The Carlton." Actor Alfonso Ribeiro first debuted his character's hilarious dance move on "The Fresh Prince of Bel-Air," apparently improvised by the actor himself. But it's pretty much owned by him now because he's still doing it! During the 19th season of "Dancing With The Stars," Ribeiro was the winner and actually used the move in his routine with professional partner Witney Carson.
Ally McBeal's "Barry White Dance" (Ally McBeal, 1997-2002)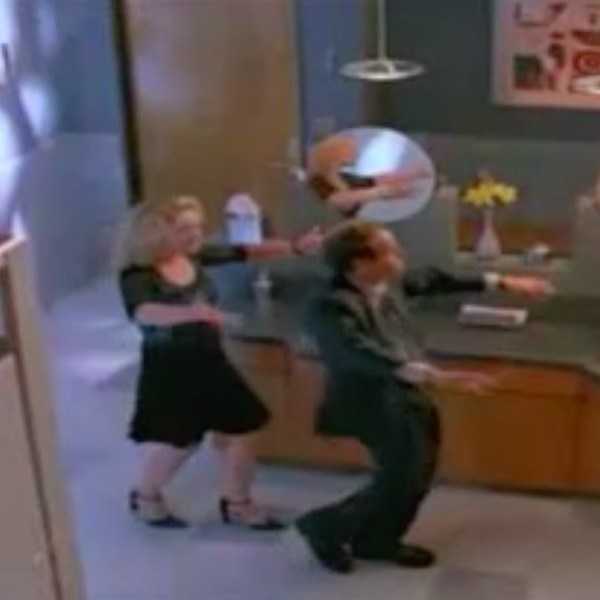 YouTube
Everyone knows what happens in a unisex bathroom: Dancing! In "Ally McBeal," all the characters end up busting a move in the bathroom to the infamous Barry White song, "You're the First, the Last, My Everything." John Cage (played by Peter MacNicol) is always the one to start the dance and get caught by others in the bathroom before a dance party ensues.
Ron Swanson's "Drunk Dance" (Parks and Recreation, 2009-2015)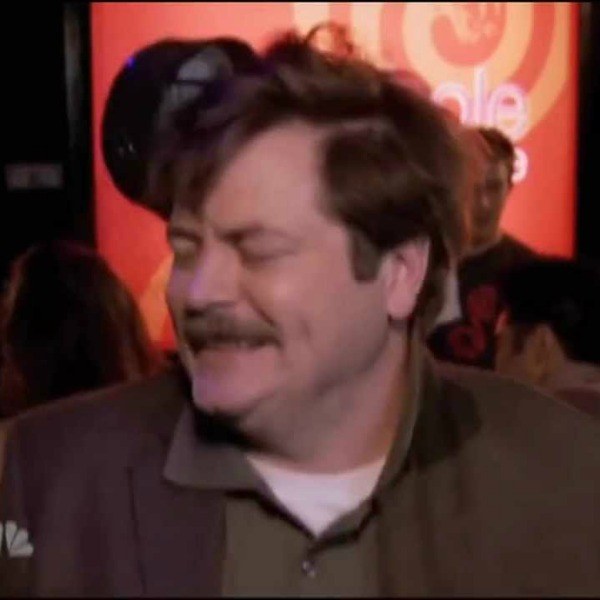 YouTube
In season three of "Arrested Development," Nick Offerman's character Ron Swanson got drunk off of a fictional alcoholic beverage, Snake Juice. Since he was totally wasted, he danced while wearing a tiny hat, of course. And for whatever reason, one fan uploaded the dance looped for 20 minutes while another made a video into a 10 hour loop on YouTube. Some fans just can't get enough.
[shortcode-slider-celebrities]